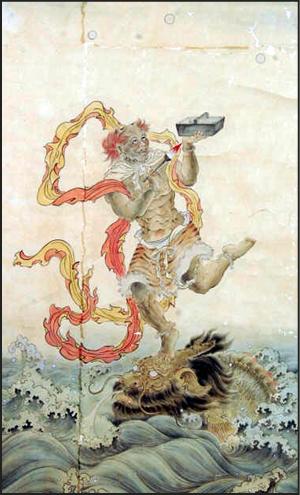 Our school in Worcester is the original, first official branch of Kui De Tang outside of the Peoples Republic of China. It is the same school that Grandmaster Wang Yunsheng (1855-1927) first established in the early 1890's to teach his newly created style of Gong-Fu (Kung-Fu) called 'Seven Stars Praying Mantis'.
Originally Kui De Tang was the name of the Wang family home, and has been for many generations. The 'Kui' star is one of the seven stars in the constellation known as the plough, or big dipper. It is the star that sits at the tip of the bowl. Therefore, Grandmaster Wang Yunsheng named his style 'Seven Stars Praying Mantis'. Since then, this martial art has been quietly handed down from one generation to the next by members of Grandmaster Wang's family.
Mission Statement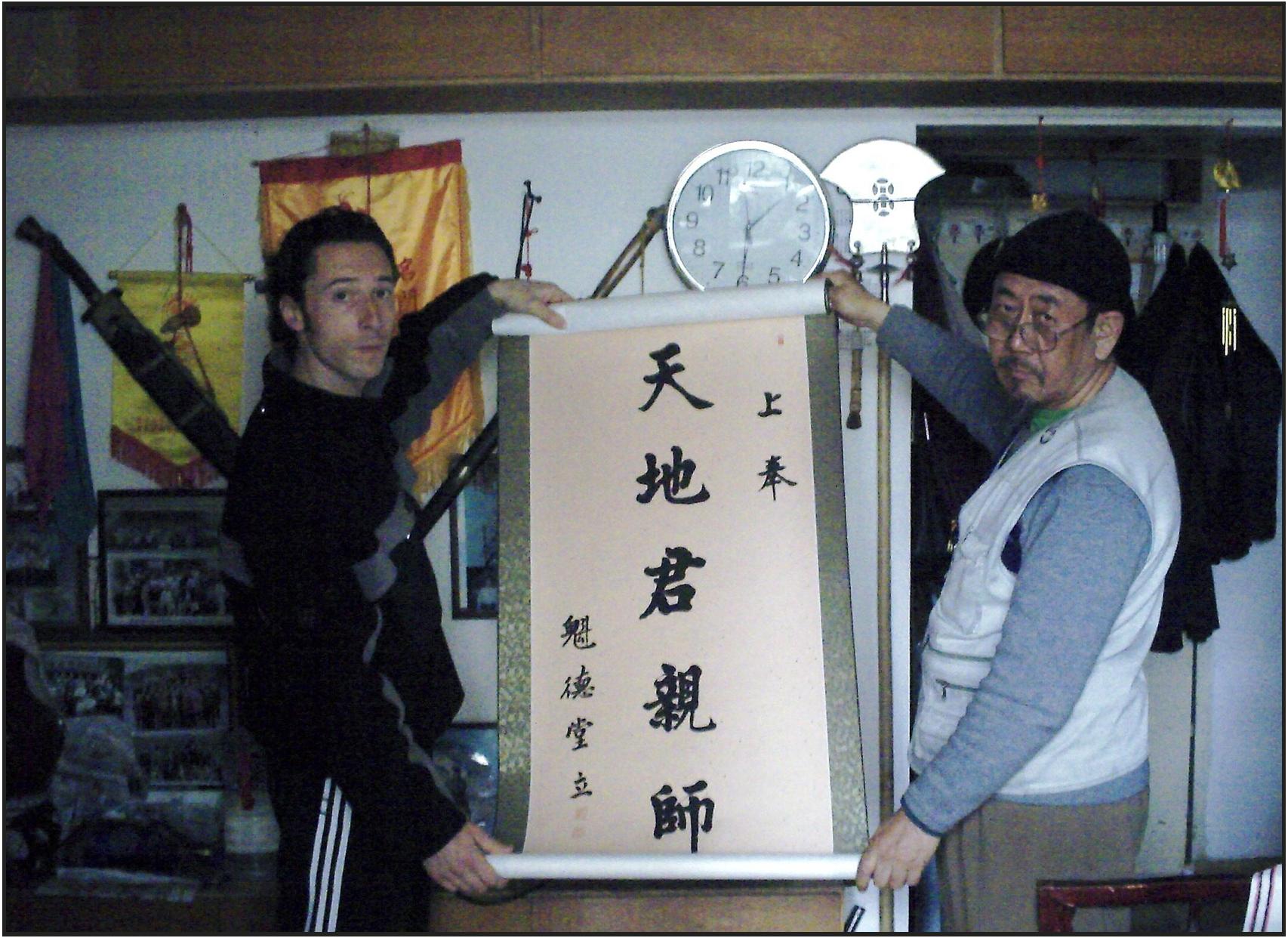 Kui De Tang is a unique school of Traditional Chinese Martial Arts based in Worcestershire, England. Dedicated to the promotion and preservation of authentic Seven Stars Praying Mantis Gong-fu, as created by Grandmaster Wang Yunsheng (1855-1927) and transmitted by his descendants. Our school provides tuition in all aspects of this unique and rare Chinese martial art. Providing society with, regardless of age or gender, the opportunity to benefit from all physical, mental, spiritual and cultural aspects of this treasured Chinese art.
Biography
J Rodriguez (Wang Mengyi)
At the age of five or six, Jaime Gonzalo Rodriguez began his practice of martial arts. As a teenager he first encountered, and  began his study of Seven Stars Praying Mantis. Later, in 1998 he made his first visit to mainland China. Since that time he has trained, lived and researched Seven Stars Praying Mantis for prolonged periods of time throughout China. He has painstakingly managed to seek out the most  knowledgeable Masters of the style from whom he has received corrections, exchanged knowledge, and of course studied with.
As a result of these many journey's and after years of searching Jaime Rodriguez finally encountered the enlightened Teacher, Master Chi Xueyuan (1945-2023). Despite having never accepted any non-Chinese students previously, Jaime Rodriguez was later 'adopted' by  Master Chi Xueyuan.
Years later, for the first time since the Wang family passed everything to Chi Xueyuan; Master Chi passed all seven scrolls to Jaime Rodriguez. These  included the entire alter and household name of 'Kui De Tang' thus becoming the 5th generation. There were  various reasons for this, one being that Jaime Rodriguez  previously had followed Master Yu Tianlu (1944-2013) for several years learning Seven Star Praying Mantis. Masters Chi and Yu are good friends plus Chi also studied under Master Yu's Teacher Grandmaster Lin Jingshan (1885-1971). Another reason was that during the last twenty years Master Chi had found only two people who had the traditional values needed. When Master Chi spoke of these two enter the room disciples he said they were  moral, just, loyal, hard working and had the ability to bear hardship. That second person was Jaime Gonzalo Rodriguez.
Today,  J Rodriguez is the Head Instructor of Kui De Tang in Europe. He is an 'Enter the room disciple' and adopted son of the family. He was also bestowed with the auspicious fifth generation Wang family name; Wang Mengyi and is the 22nd generation of the Huashan Taoist sect.